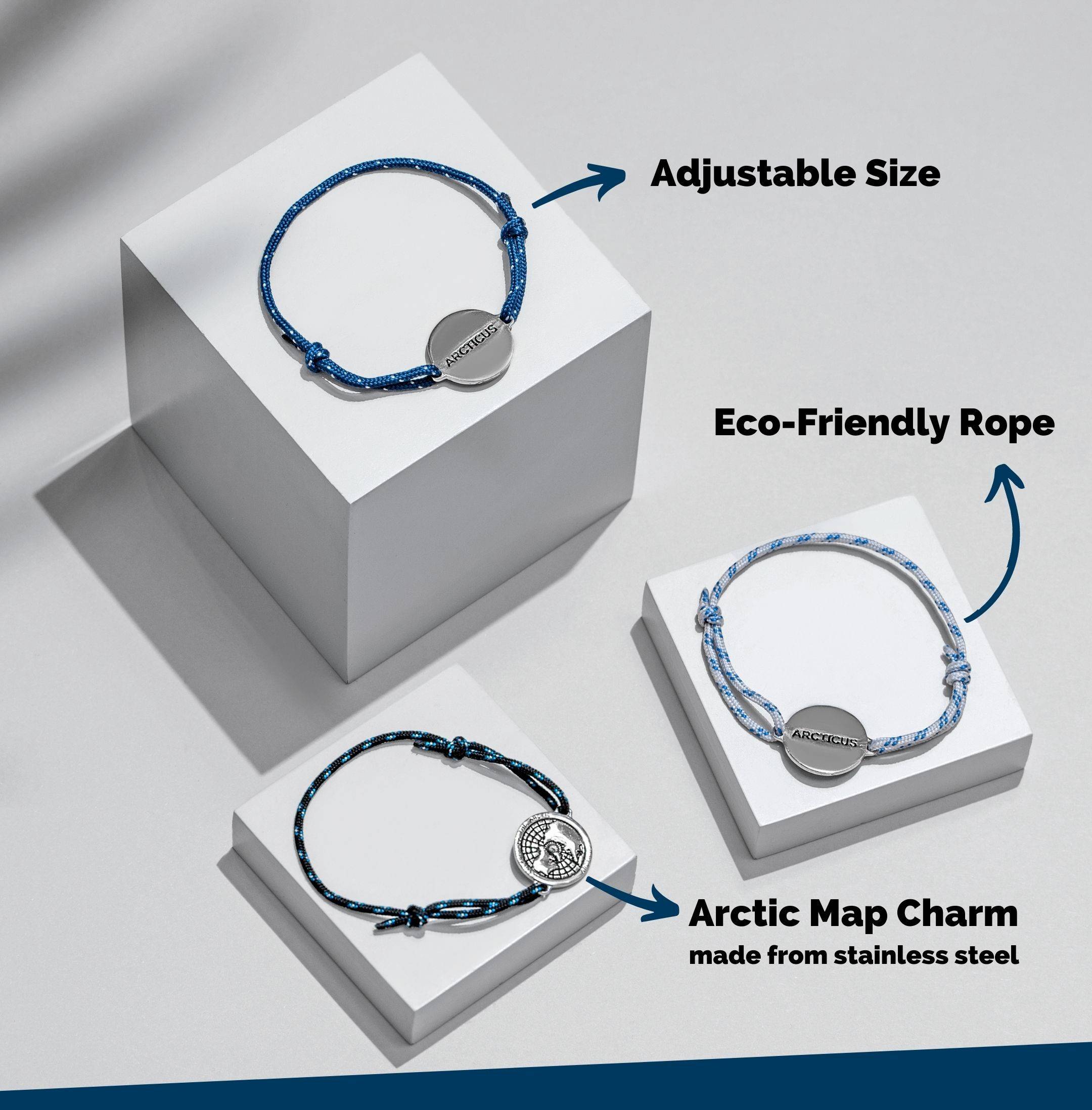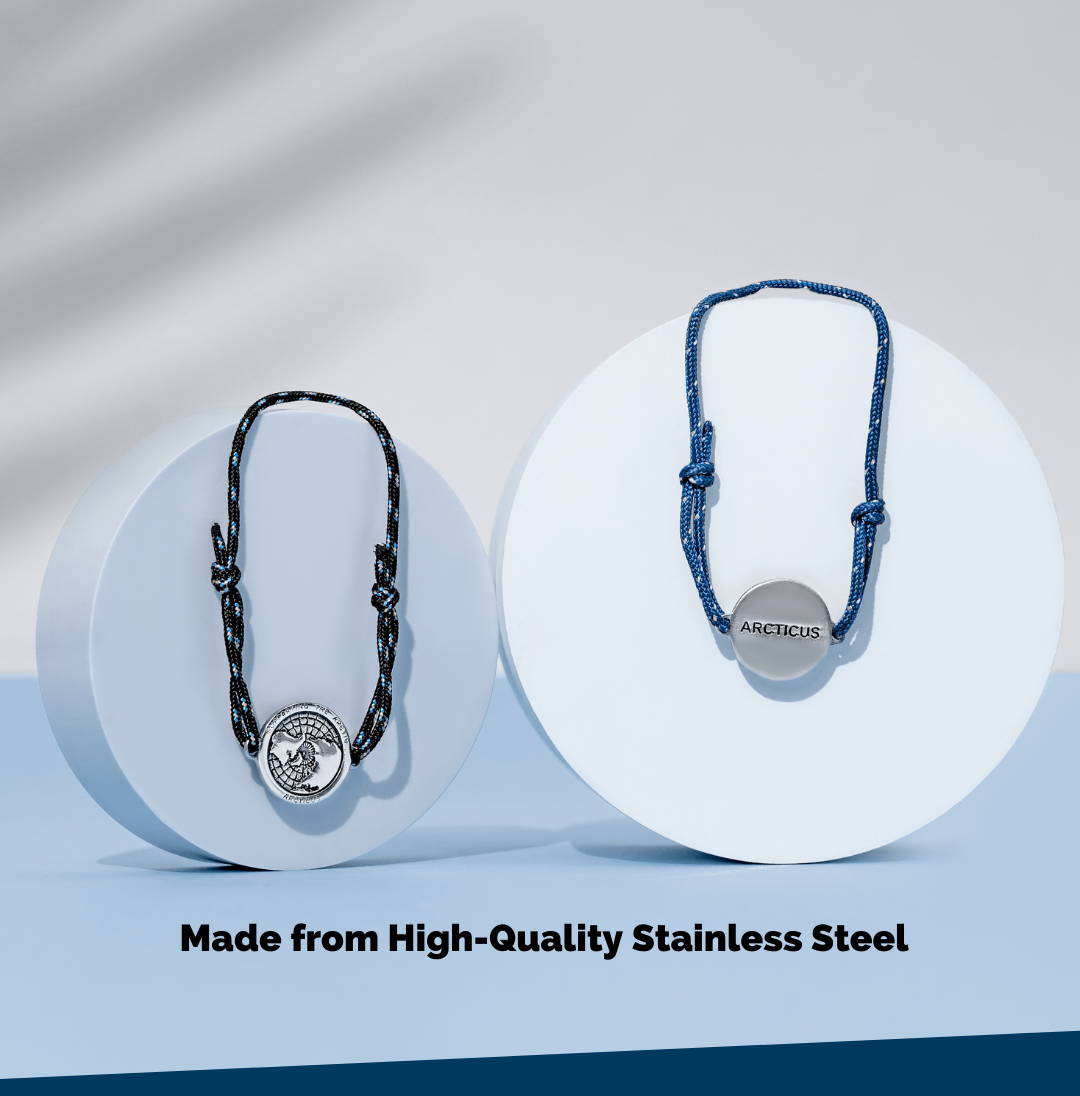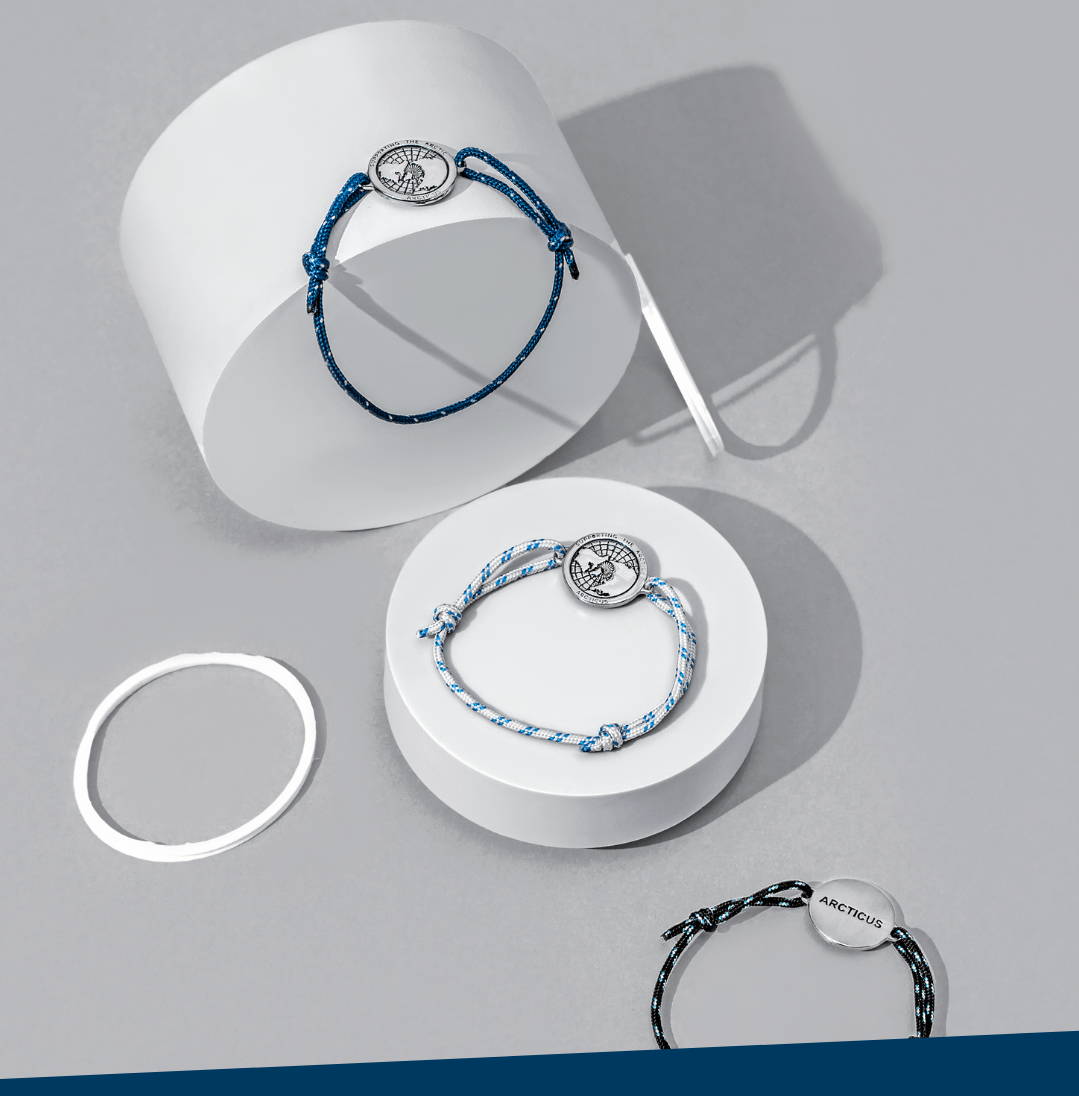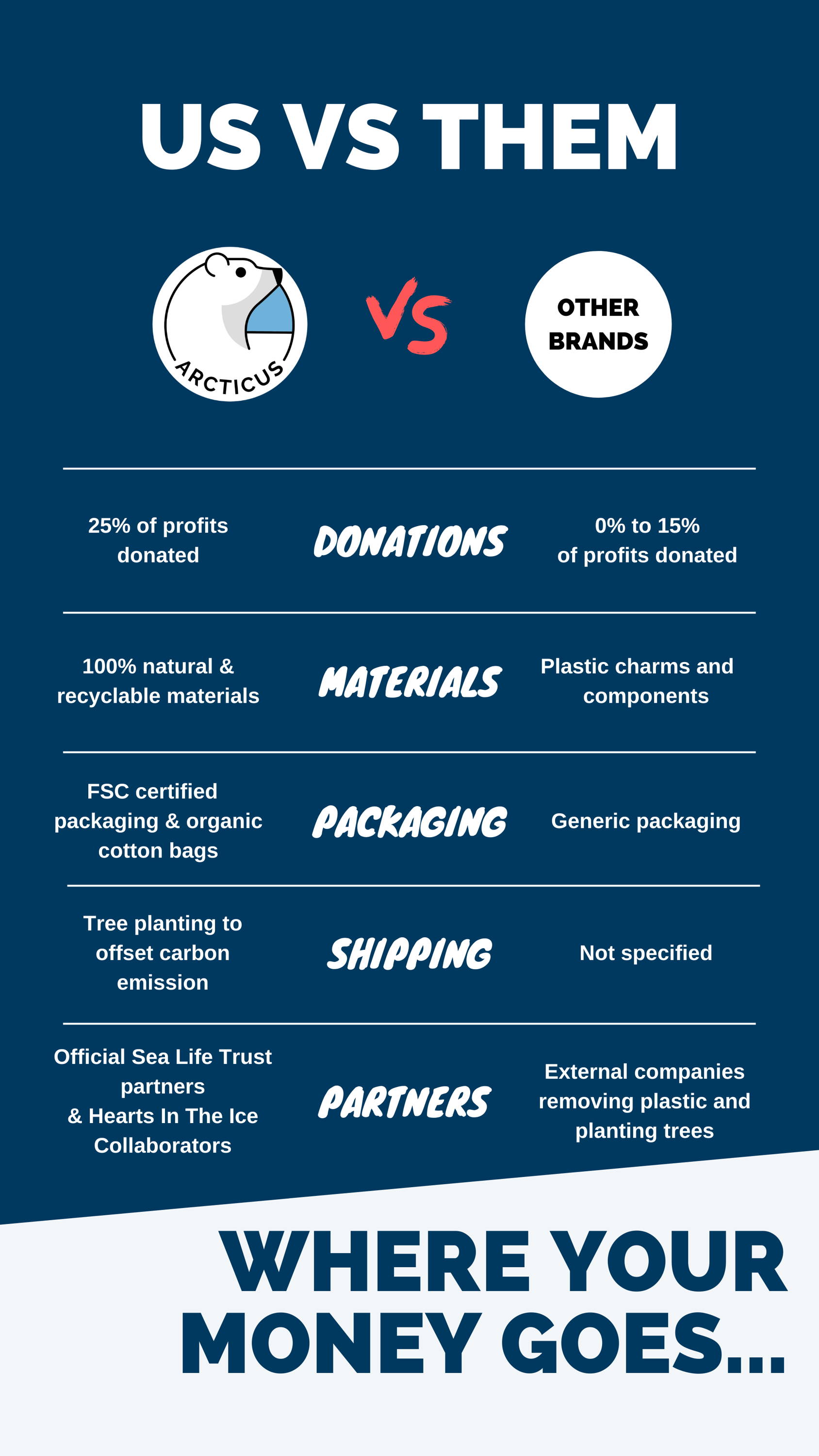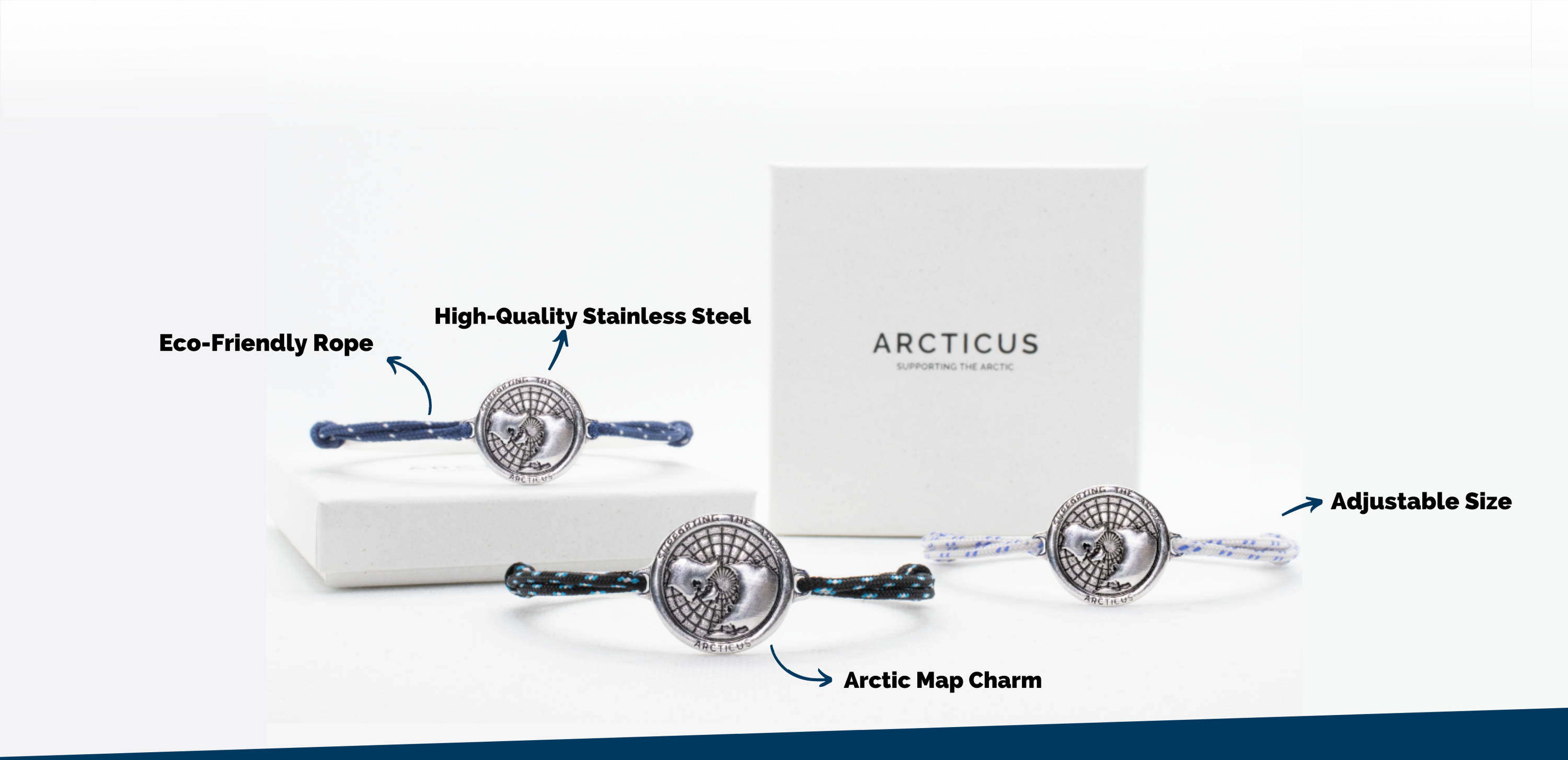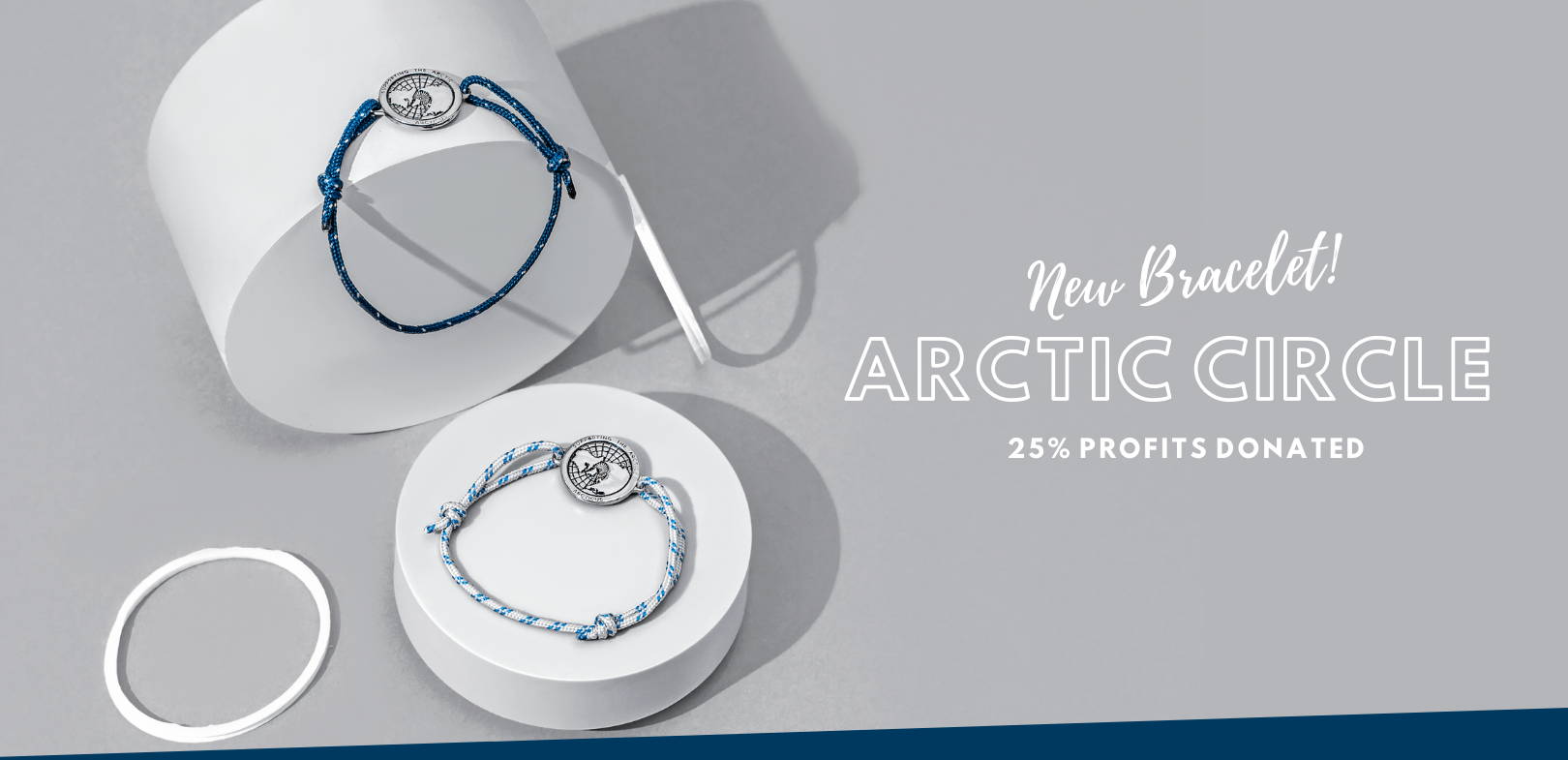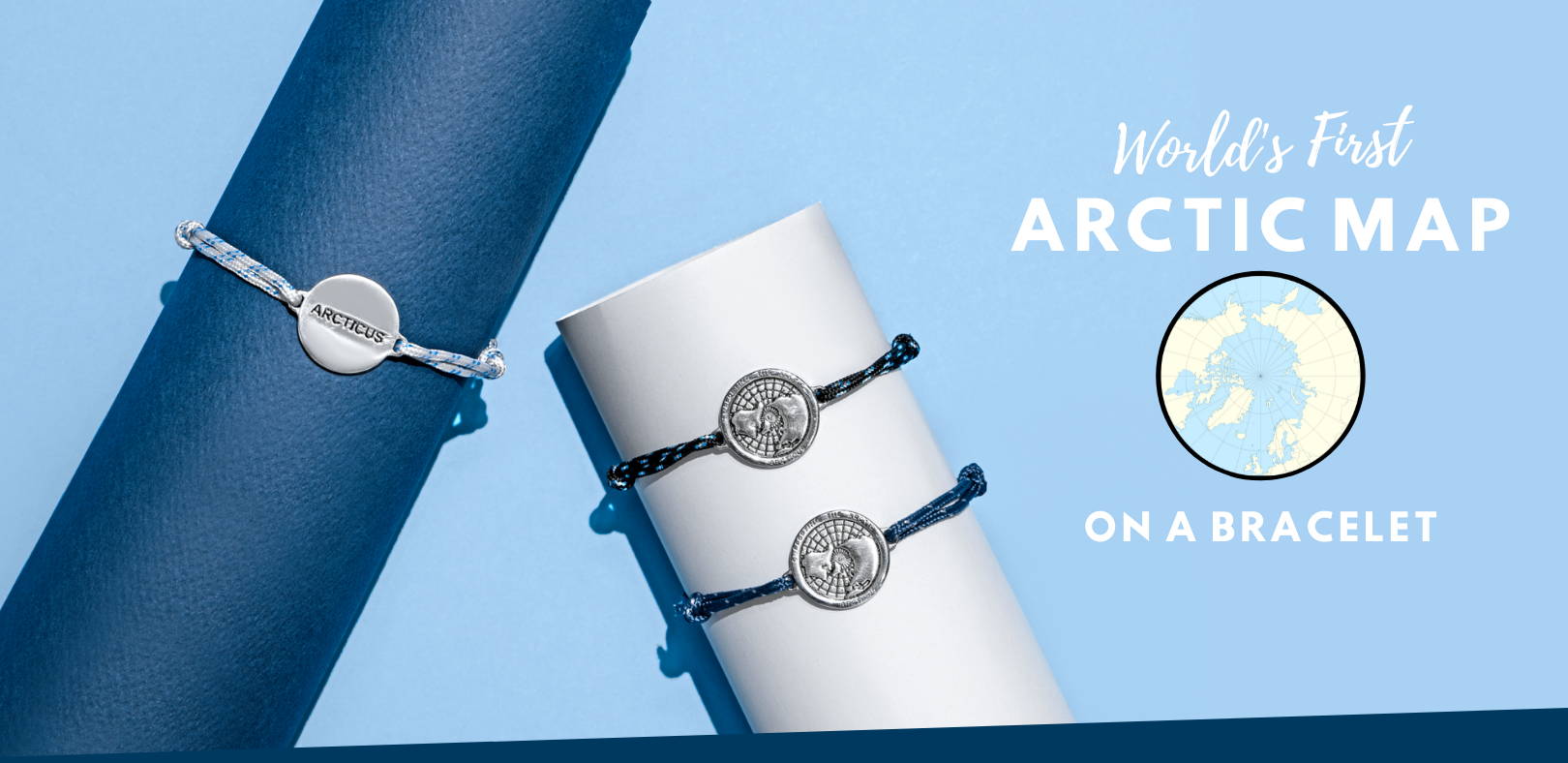 The Arctic Circle bracelet represents the unique northernmost part of planet Earth and includes any landmasses or oceans above a latitude of 66°N. The Arctic Circle is where all of Arcticus' charitable efforts are centred. By wearing a representation of the Arctic Circle on your wrist you will have a daily reminder of your great contribution to protect the precious environments and habitats in this part of the world.
The Arctic Circle bracelet is made up from the highest-quality stainless steel and durable braided rope.
Adjustable Size
Map Charm made from High-Quality Stainless Steel
Every Purchase Donates To The Current Arctic Projects - Learn More Here
All our orders are processed within 3 working days. Follow the table below for shipping times and options to your selected country.
If your country is not listed below, a shipping time of 9-11 business days (EU) or 10-14 business days (Worldwide) applies
*Please note that the shipping time for orders featuring t-shirts or hoodies will amount to 9-11 business days (EU) or 10-14 business days (Worldwide) regardless of the shipping option chosen at checkout.
DISCLAIMER:
Since shipping services are greatly overwhelmed during peak season, delays of up to 3-4 business days may occur regardless of the shipping option chosen. Please keep this in mind when placing orders for the upcoming holidays. Refunds for delayed shipping can only be offered if the delay exceeds 40 days after the date of purchase.